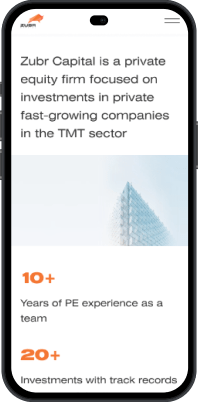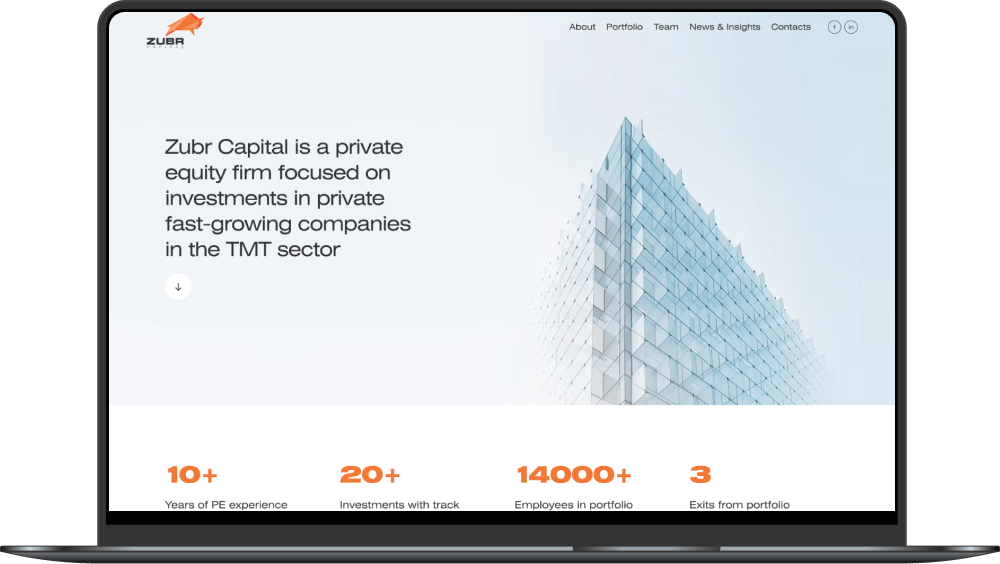 Portfolio website and platform for training analysts of the «Zubr Capital»
zubrcapital.com
Projects for a professional private equity fund management company. Investment company "Zubr Capital" attracted funding from such major market players as the European Bank for Reconstruction and Development, the Dutch Development Fund (FMO).
20+ portfolio
companies with successful exits
3 exits
from portfolio companies
Targets and goals
Portfolio website development. Show what cool projects are in the company's portfolio. Reflect areas of expertise.
Design with
corporate identity
Taking into account the corporate identity and the target audience of projects, to attract attentionto the achievements of the company and illustrate the possibilities for potential team members.
Development of a blog
for a company website
Creating a design that reflects the image of the company and corresponds to its goals, allows you to show the expertise of the company.
Creation of a learning
platform
Design and development of a website for describing the curriculum and collecting applications to the League of Analysts.
Functions
Modern design
All information is divided into compact blocks. Large headings are used to make important information easier to read. The About page contains information about the expertise and focus of the company, links are used for important sections (Responsible investments). The portfolio was designed primarily with bright colors and uneven layout to draw more attention to it.
Timeline
Interactive timeline of news and projects on the home page. This format is convenient in order to quickly and compactly show all the significant events of the company by year, without using simple lists.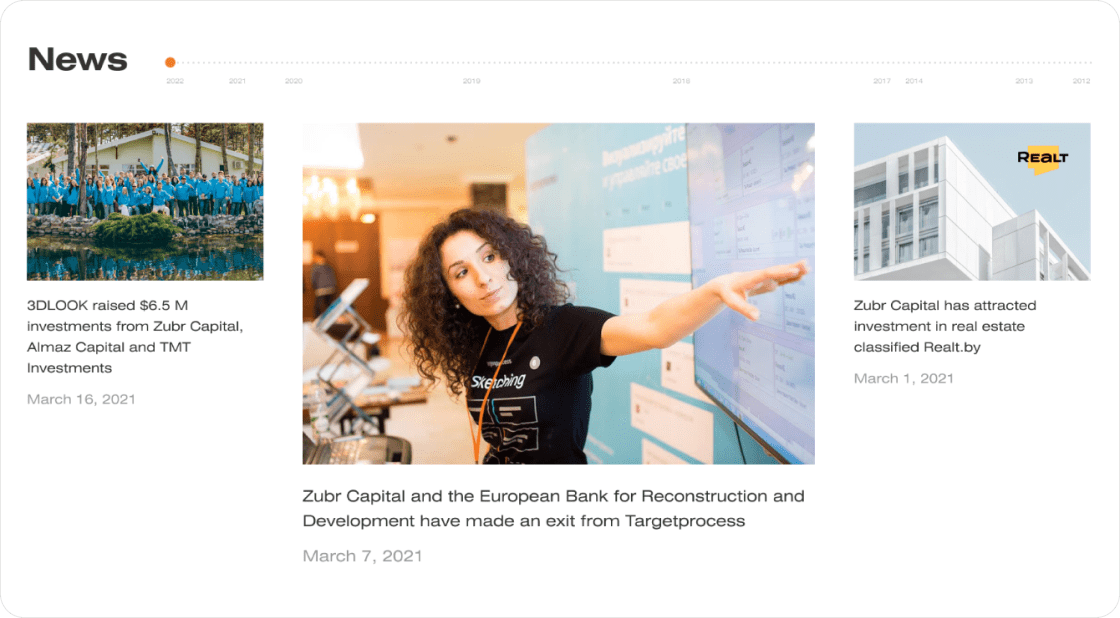 Page management
A personal account for filling out a blog, news, portfolio, which allows company employees to independently enter and update information on the site.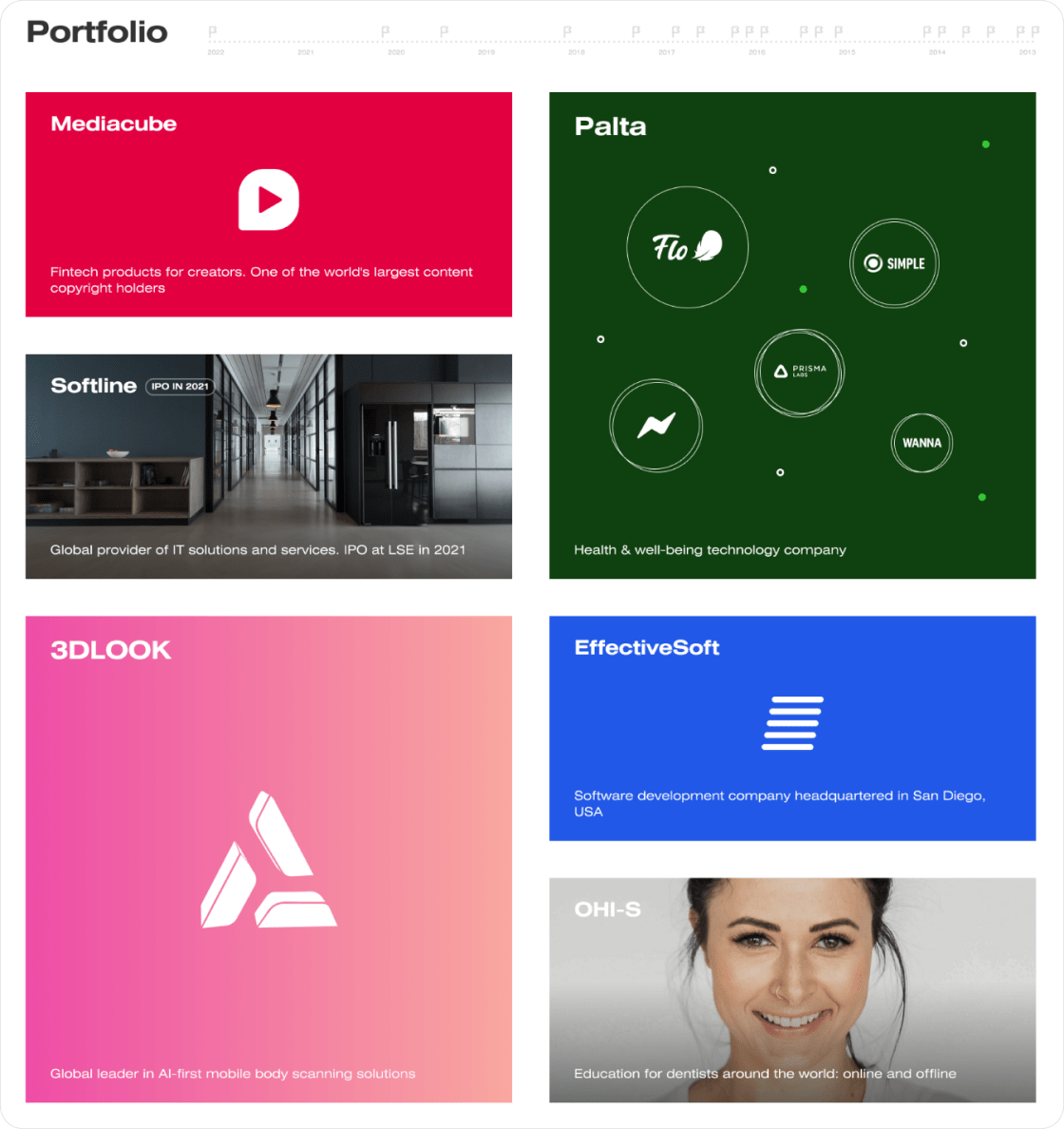 Application platform
Platform for collecting applications for participation in training liga.zubrcapital.com. The presence of numbers helps to understand the scale, to assess the current state of the educational project. And for that to make it easier to understand the learning process − all information was presented in the form of an interactive timeline.
Our site uses cookies. Find out more in our Cookie Policy. You can disable cookies anytime in your browser settings.