March 29, 2022
John Dory
We've created the mobile app is a unified loyalty program for all John Dory retail stores.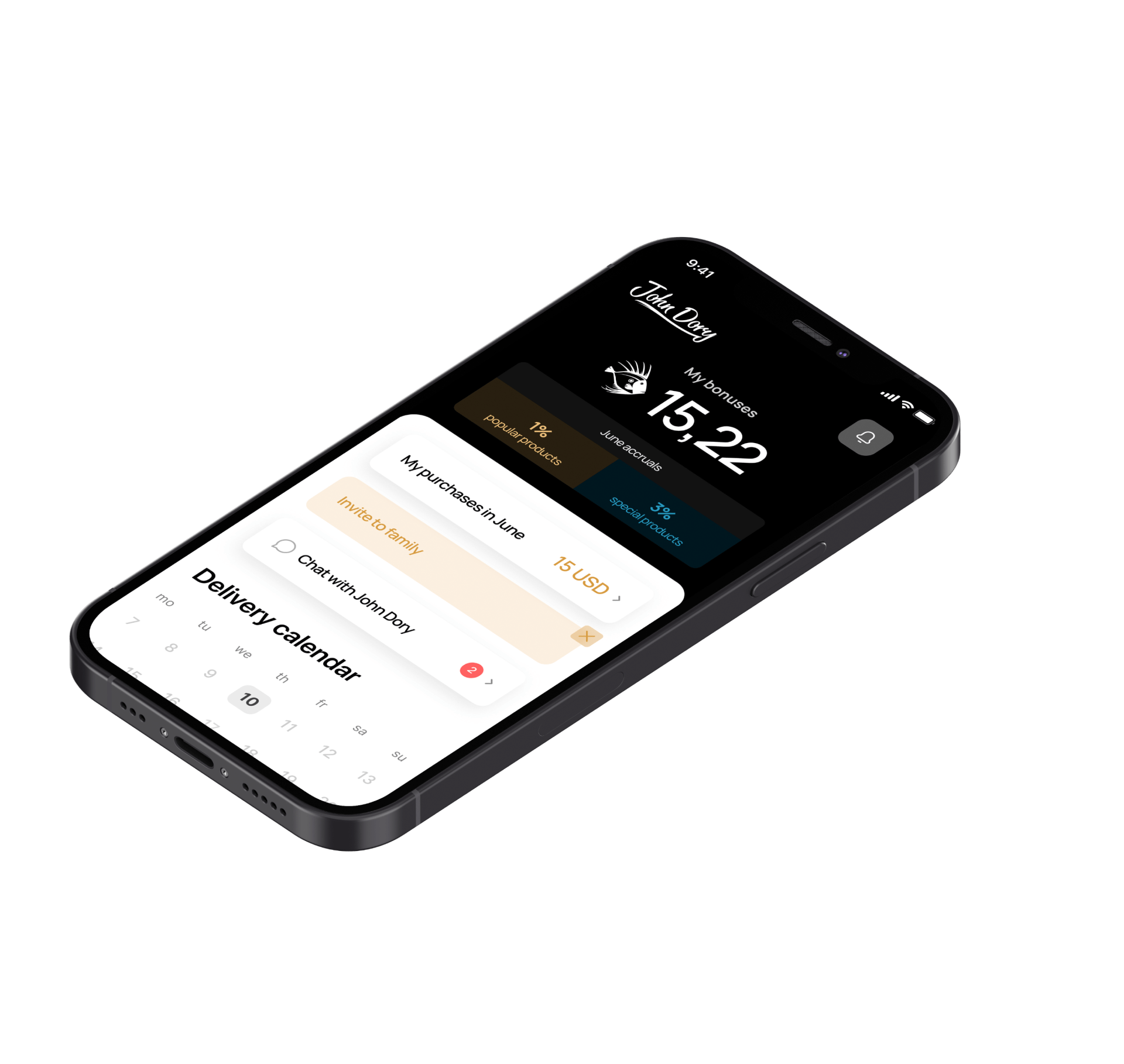 In this project, we created a cross-platform mobile application that combines a loyalty program, a chat with John Dory, a product showcase, an interactive map, and unique promotional offers.
Who will be interested?
Chain stores that want to attract more customers, collect the necessary marketing information about them and increase the average check. All types of b2c that have a loyalty system.
Who applied?

John Dory has been the Belarusian market leader in the supply of chilled fish, seafood and seafood since 2013. In the retail industry, the company is represented by the largest network of specialized fish stores, united under the John Dory brand of the same name.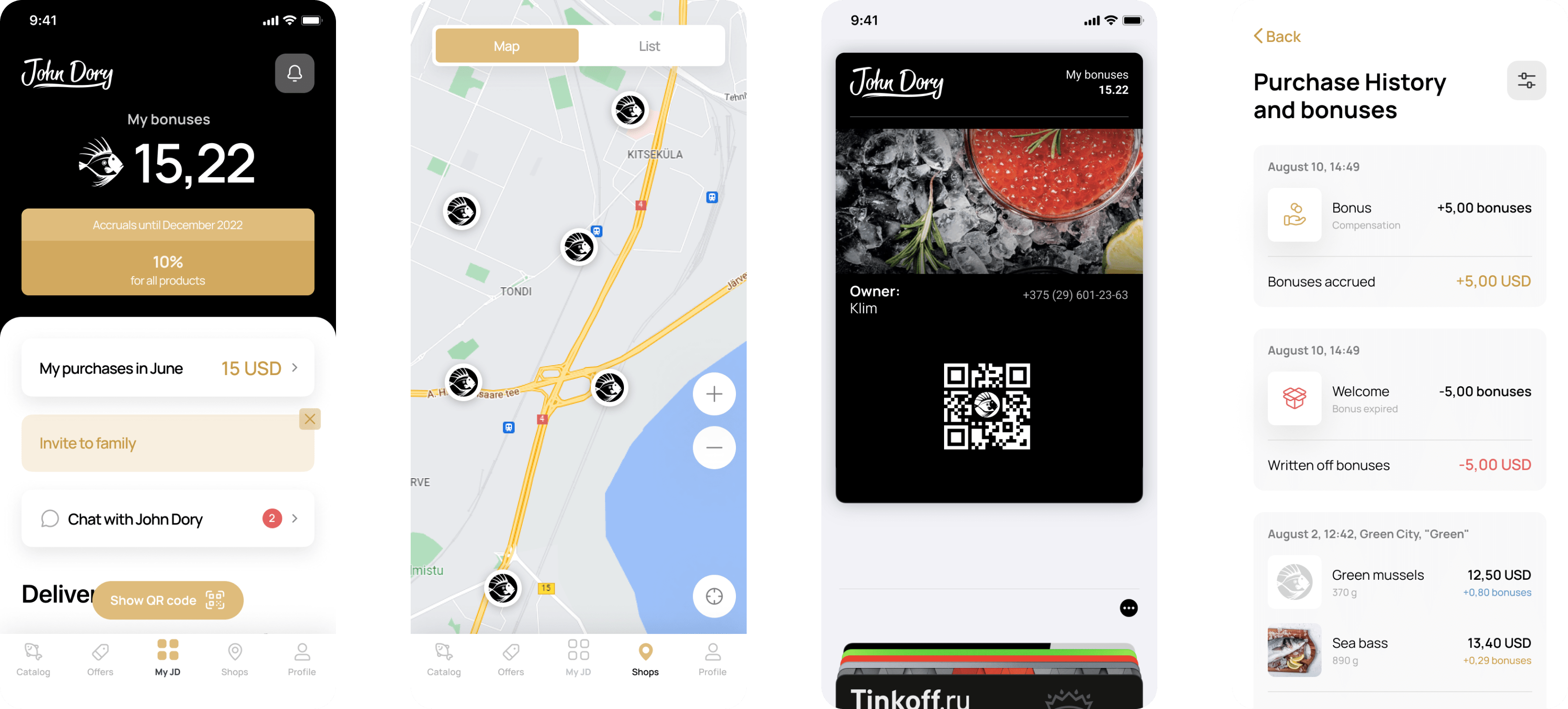 What they wanted?
A mobile application in which it will be possible to accumulate bonuses, see their number, use when paying at the checkout with QR identification in the application or in Apple Wallet, find the nearest points of sale on the map, receive promotional offers and unite into a "family" to share the program loyalty.
Who did it?
Our mobile lead Maria Sidorevich was in charge of the front end. Back end: Dmitry Kasperovich. Appearance of the application was made by an outsource designer.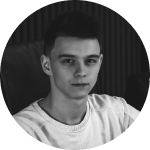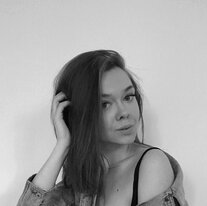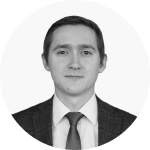 The project was launched 8 months after the start. After the application was uploaded to the stores, in a couple of days it flew into the TOP in the Food and Drinks category.
What's the point?
There is a loyalty program (the percentage of cashback is displayed here, the number of accumulated points that can be written off in the store via QR or in Apple Wallet when paying).
A showcase of goods has been made, which will later turn into a full-fledged catalog.
There is a section with promotional offers.
A chat is set up in which you can write to John Dory customer service.
A map of stores has been created, which displays the distance to all points and you can create a route and open it in the navigator.
It is possible to add a loyalty card to the apple wallet (so that you can see the push on the lock screen when you are near the store).
Created an association of users into a family group to save and spend points together.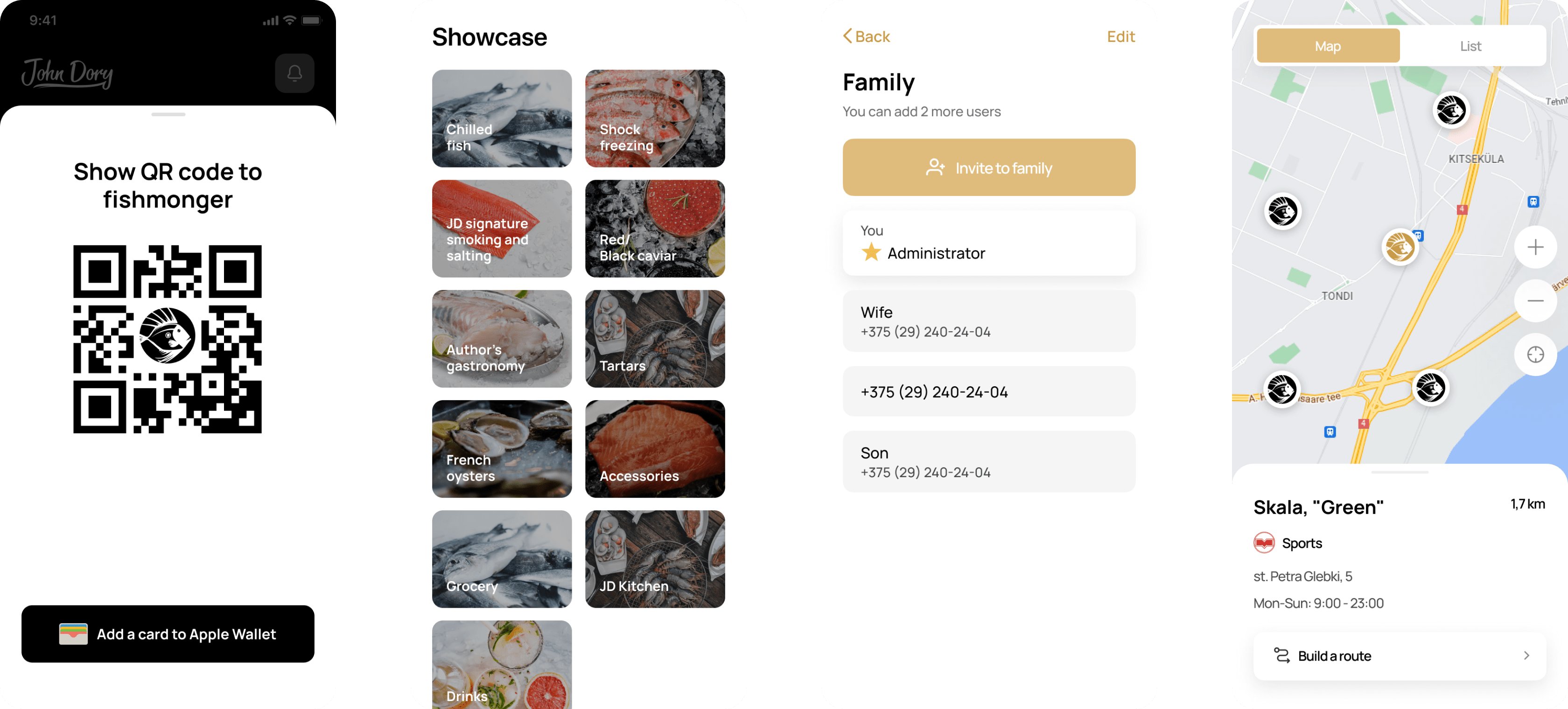 Why is it cool for the user?
In the days of plastic cards, taking advantage of someone else's discount was something sloppy. They were replaced by discounts by phone numbers, it became a little easier, but it was necessary to request a confirmation code from the owner of the discount. John Dory went the other way and themselves offered to unite in family groups in order to save and spend bonus points together.
And they also took care of the convenience of users - showing a simple map with shops is no longer enough. The person will still go to the navigator to build a route. Therefore, now right inside the John Dory application, you can find out how long the road will take and open the path on Google Maps or Yandex Navigator.
The 21st century has long moved all communications online. Writing is 100 times easier than dialing and calling. For this purpose, the application has a chat where you can clarify whether there is any specific position in the store closest to you, write about what you liked or not. In a word, somehow get closer to the brand.
Why is it cool for the client?
First, the application is often cheaper than creating membership cards. Secondly, it is a constantly updated customer base that supports itself: current phone numbers, dates of birth, name, purchase history. In the hands of a competent marketer, such information can well increase sales. After all, it is known that attracting new customers is much more expensive than retaining old ones.
An additional marketing tool has appeared: here is a promotional section, you can send push notifications. There are also goals set up in Amplituda, a service that allows you to collect analytics and monitor at what stage users fall off, and then build hypotheses and improve the funnel.
There is a feedback channel to control the quality of products and work of employees and increase customer loyalty.
What did you use at work?
Front-end: React Native — our main front-end stack
Back-end: PHP, Laravel — our main back-end stack, the most popular PHP framework at the moment.
Server: Docker, Kubernetes — allow you to reduce the cost of maintaining the server infrastructure, building CI / CD processes.
Need professional like-minded people to implement your ideas? Contact us.
Our site uses cookies. Find out more in our Cookie Policy. You can disable cookies anytime in your browser settings.